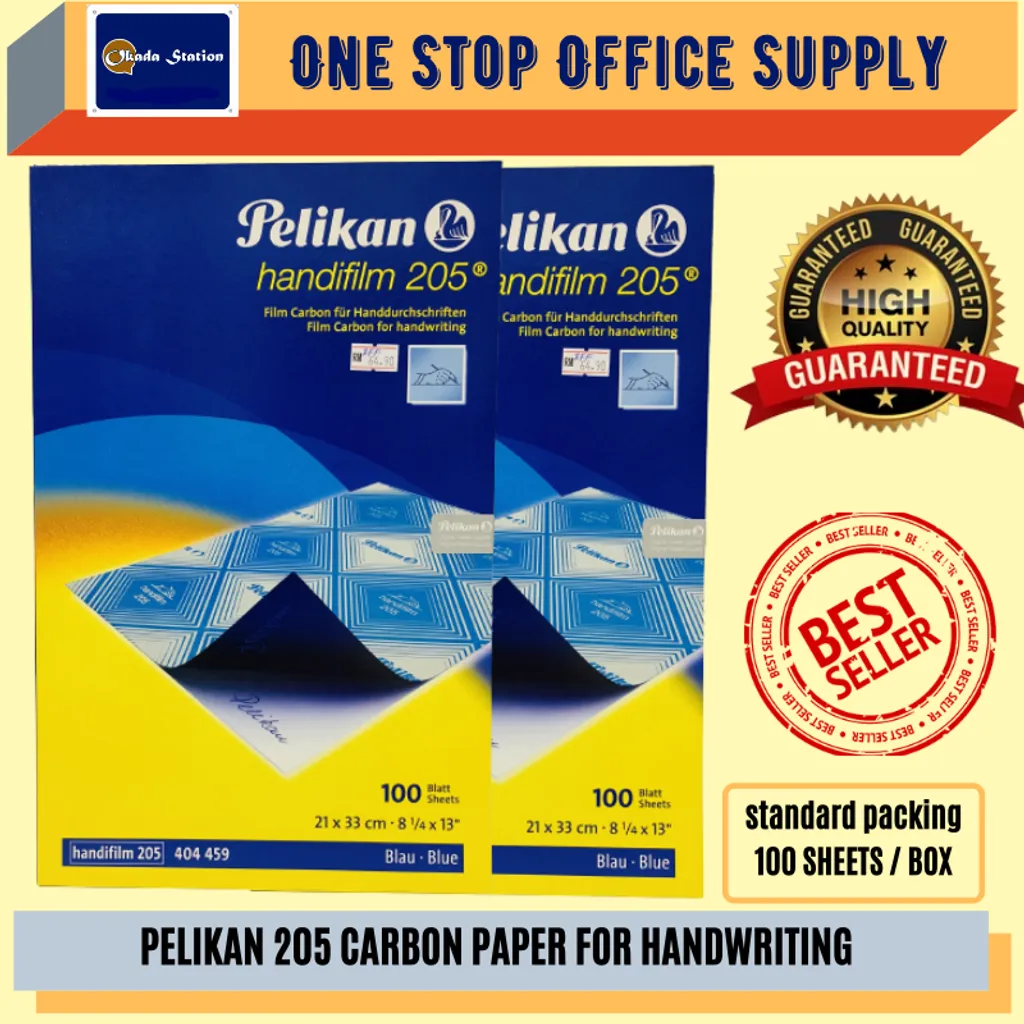 PELIKAN 205 HANDIFILM CARBON PAPER (BLUE) / Carbon Paper / 100PCS / 210mm x 300mm
Pelikan handifilm 205 The Handifilm 205® carbon paper from Pelikan is immediately smear proof and writes in blue. It has a special foil with plastic ink coating. --Film carbon for handwriting --Solvent ink coating on plastic film --Insantly smudge-proof copies --100 sheets per box --Size : 9" x 14" (F4) *We Provide TENDER QUOTATION , SPECIAL ORDER for stationery & office furniture. For more information , please chart with us.
Price show are quoted for wholesale & must purchase in standard packing.
Free shipping = purchase above RM 500.00 & above in Negeri Sembilan or distance within 80 KM from Seremban Town.
Others please refer shipping charge in shipping charges table when you checkout cart.
For Bulk Purchase Discount, Please contact Yin Era Enterprise Sdn Bhd. Tel: 06-6777448 or whatsapp 0196606566