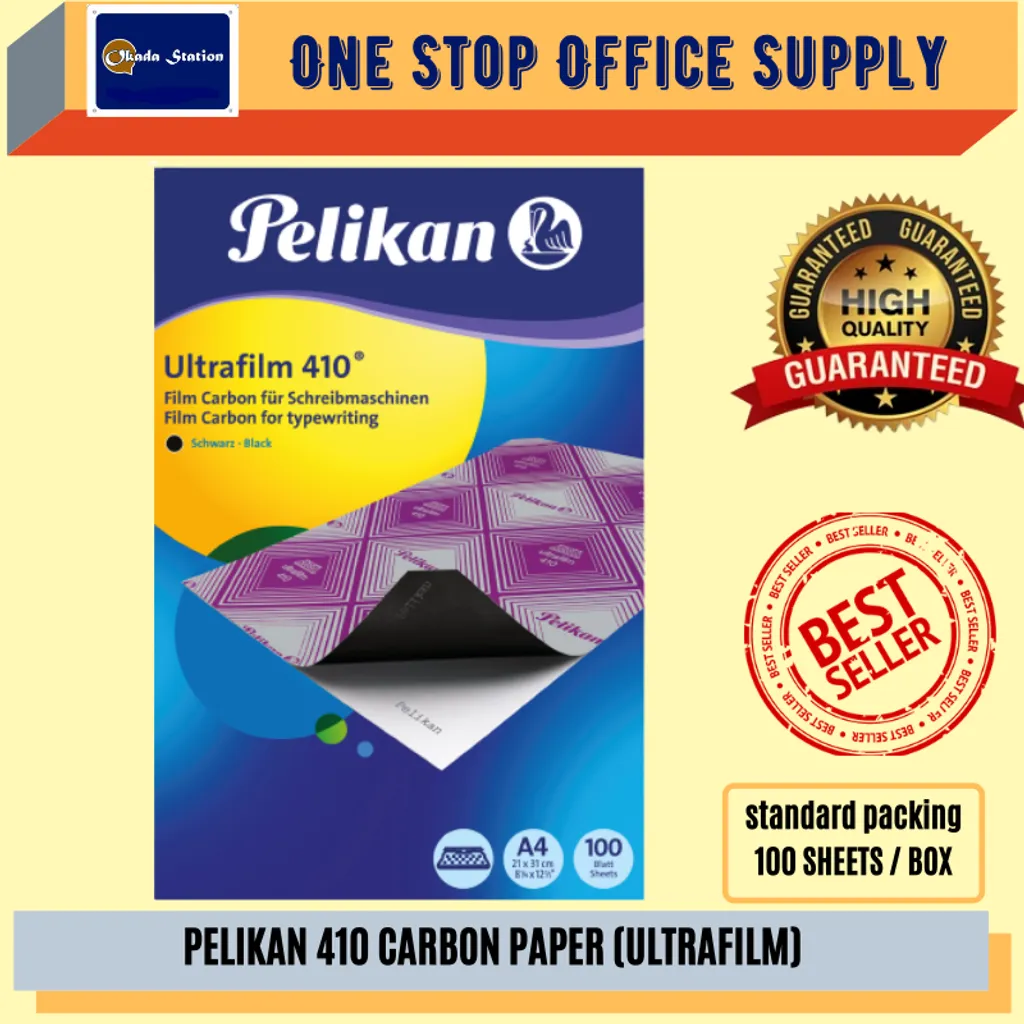 PELIKAN 410 ULTRAFILM CARBON PAPER (BLACK) / Carbon Paper / 100PCS / 210mm x 300mm
• The Ultrafilm® 410 carbon paper is thermo-copyable and especially ideal for documents. • It also has a high-coverage plastic ink coating. • 100 sheets/pack. *We Provide TENDER QUOTATION , SPECIAL ORDER for stationery & office furniture. For more information , please chart with us.
Price show are quoted for wholesale & must purchase in standard packing.
Free shipping = purchase above RM 500.00 & above in Negeri Sembilan or distance within 80 KM from Seremban Town.
Others please refer shipping charge in shipping charges table when you checkout cart.
For Bulk Purchase Discount, Please contact Yin Era Enterprise Sdn Bhd. Tel: 06-6777448 or whatsapp 0196606566