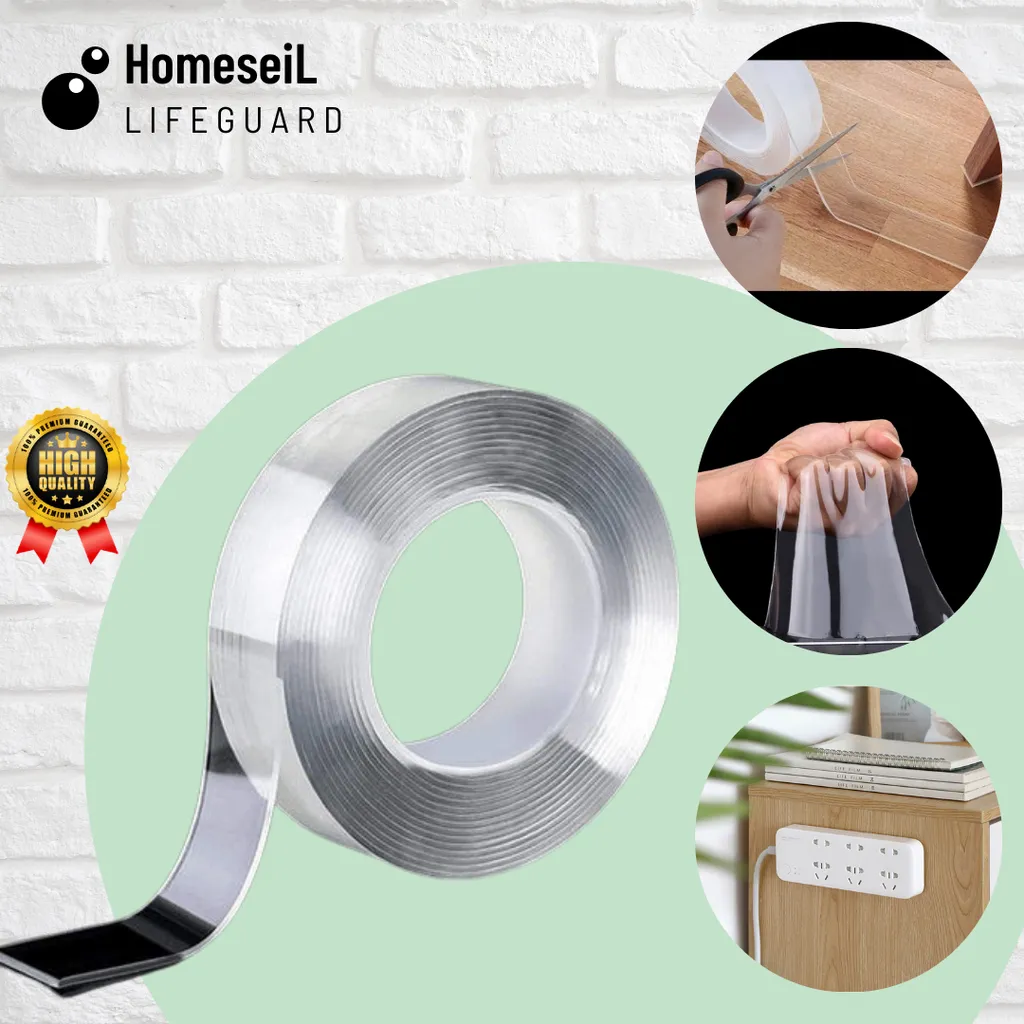 Hot Sales
Nano Magic Tape(1.5M) / Traceless Magic Nano tape / Reusable Double Sided Tape / Removeable Sticky Tape / Washable Tape
Feature:
1.Washable, can be reused more than 600 times.
2. The gel super strong and washable and reusable Gel formula there are an infinite amount of potential uses.
3.It is easily removable and will not damage your walls or surfaces.
4.Double-sided adhesive and washable and reusable.
5.Keep items in place without slipping.
Description:
Main Material: Nano PU Gel
Color: As the picture
Size: (Length* width*Thickness) Free to cut
#Tape #Nanotape #NanoMagic #ScotchTape #IndustrialTape #Gel #Adhesive #magictape #magic
*We provide Project & Tender QUOTATION for statinery & office Furniture.
*Special Price & Special Order Provided.
*For more information, please chart with us.
Price show are quoted for wholesale & must purchase in standard packing.
Free shipping = purchase above RM 500.00 & above in Negeri Sembilan or distance within 80 KM from Seremban Town.
Others please refer shipping charge in shipping charges table when you checkout cart.
For Bulk Purchase Discount, Please contact Yin Era Enterprise Sdn Bhd. Tel: 06-6777448 or whatsapp 0196606566