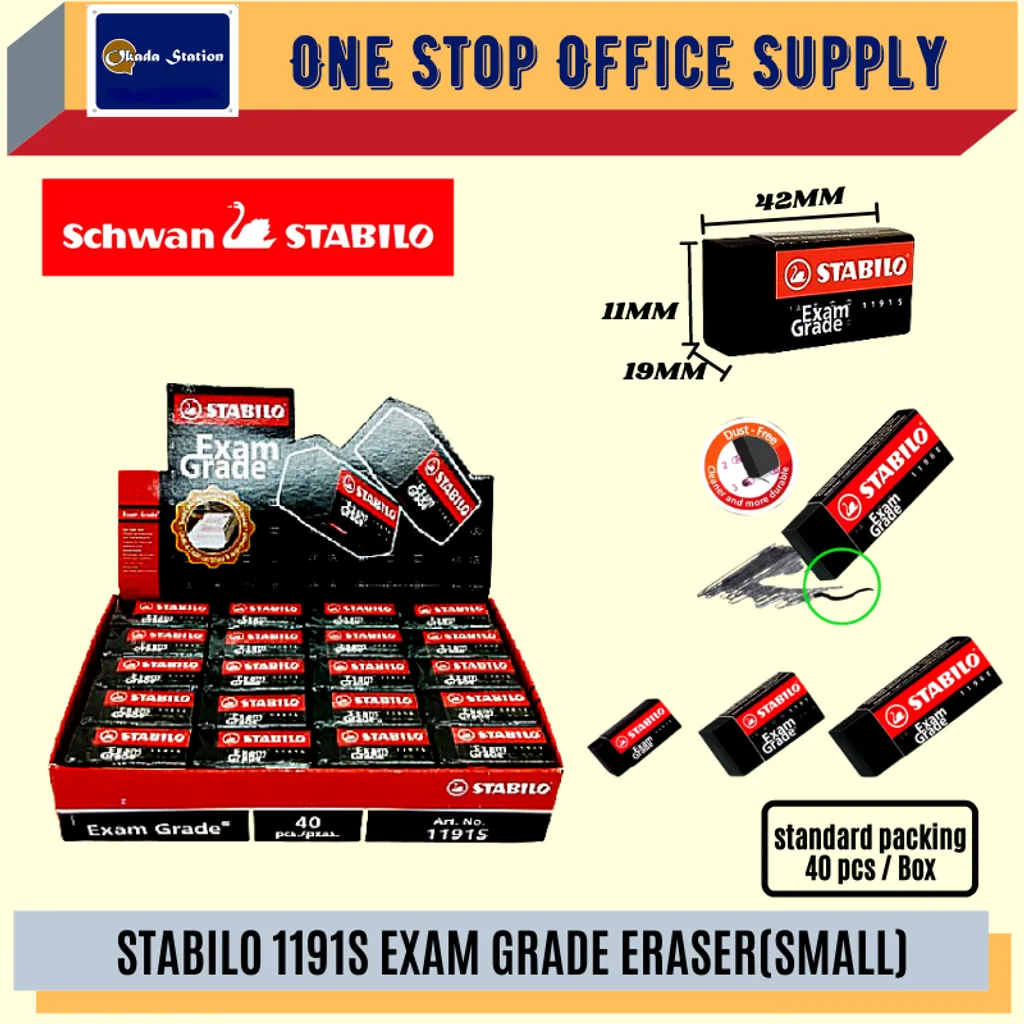 STABILO Exam Grade Eraser 1191S40 - (40's/Box) / 2B Pencil Eraser / Exam Grade Eraser
SIZE : 40'S -STANDARD PACKING =1 BOXES
SIZE : 40'S
40PCS IN A BOX
STANDARD PACKING =1 BOXES
**All price stated is for 1box
Exam Grade is especially designed to last during vital examination time – a SUPERIOR Quality! Specially designed to erase on exam sheets as well as various paper. Compliance with exam sheet scanner. Dust free for clean erasing with minimal traces. (Eraser bits clump together to avoid messiness).
For Refer :
40pc = Small Size
30pc = Medium Size
10pc = Large Size
Price show are quoted for wholesale & must purchase in standard packing.
Free shipping = purchase above RM 500.00 & above in Negeri Sembilan or distance within 80 KM from Seremban Town.
Others please refer shipping charge in shipping charges table when you checkout cart.
For Bulk Purchase Discount, Please contact Yin Era Enterprise Sdn Bhd. Tel: 06-6777448 or whatsapp 0196606566